Live & Fly with your Pet Legally & Hassle Free
An official letter from our licensed physician allows you to take your pet on flights and avoid hefty pet deposits.
Get Started Now
Get your ESA recommendation for just $89
GET STARTED NOW
Avoid the crowds, long waits and hassle
START WITH FILLING OUT A SIMPLE FORM
Register a free account and fill out a simple form with your medical details.
01
SEE A DOCTOR ONLINE
Schedule a call and get evaluated by a licensed therapist via video chat.
02
STEP 1
Begin Your
Application
Quick 5-10 minutes Application
03
QUALIFY FOR A RECOMMENDATION
The doctor will then assess if you qualify for an Emotional Support Animal letter.
04
GET YOUR ESA LETTER
Receive your ESA letter via email in just 1 hour and hard copy via mail later.
Compare
Prices and Features
$22
Advertised Price
$98
Actual Cost

Same Day Rush Delivery
In 2-48 Hours

100% Money Back Guarantee

Airline Forms + Housing Forms

Address Check
No Real Address
(PO Box Address)

Average Rating
2/5 View
(Reviews Say Scam)

24/7 Support
$89
Advertised Price
$89
Actual Cost

Same Day Rush Delivery
In 1 Hour

100% Money Back Guarantee

Airline Forms + Housing Forms

Address Check
Real Medical Office
(Est 2001)

Average Rating
4.8/5 View

24/7 Support
$149
Advertised Price
$199
Actual Cost
(2-in-1 Letter)
Same Day Rush Delivery
In 4 Hours
($30 Extra)

100% Money Back Guarantee

Airline Forms + Housing Forms

Address Check

Average Rating
4.7/5 View

24/7 Support
Did You Know?
1 To live with your pet in a rental, you need to deposit a fee which varies according to the laws of the state you are living in. It typically costs around $500. On the other hand, with an ESA Housing letter for just $89, you pay no extra fees to the state or the landlord.
2 If you are flying with your pet, they are caged and usually travel in the hold with the freight. But, with an ESA Travel letter, you can fly in-cabin with your pet without paying any extra charges. For just $89, you can provide comfort to your pet and even save up its travel costs.
3 With a 2-in-1 ESA letter, you can live in a no-pet policy home as well as fly in-cabin with your pet without paying any extra charges. So, if you are looking to avail both the benefits, a 2-in-1 letter comes at a bargain for just $119.
4 These above benefits for ESAs are the law. Exercise your rights - if you don't know them you can't use them! Under the Fair Housing Act, emotional support animals may live with their owners in apartments without paying any extra charges. The FHA prevents any discrimination against tenants having an emotional support animal.
Serving the community for 18 years
Most online ESA clinics dont even provide you a real physical address. They also play games with you on price.
We are a real clinic with upfront, transparent pricing, and real verified reviews. Make sure you choose a clinic you can trust.
Safety
Guaranteed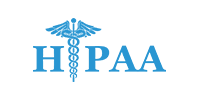 Benefits
Make the most out of your ESA Evaluation.
LEGAL
Our doctors recommend 100% genuine ESA letters in accordance with federal laws allowing patients access to air travel & housing with their pet.
SECURE
You never need to worry about privacy with us as all your data is private and secure in compliance with HIPAA guidelines.
HOUSING
Under the Fair Housing Act, a landlord can't charge you with extra rent or any kind of pet deposit for having an ESA in your house.
FLYING
With an ESA recommendation, you pay nothing extra when flying domestic and your pet also sits with you.
AFFORDABLE
For only $89 a year, you get to live and fly with your pet at no extra cost. No need to pay us if you don't qualify.
CONVENIENT
You can easily get an ESA letter from the proximity of your home. The online process is streamlined to be simple and quick.
Video Testimonials
Hear out what our lovely patients have to say…
Frequently Asked Questions
Because you can always have one more question
If your pet is providing you with companionship and emotional support then yes they are considered to be an ESA.
If you want to enjoy the multiple benefits of an ESA, you should definitely register your pet as one. An ESA letter from a licensed mental health professional states that you suffer from a medical condition and that your pet provides you with emotional support to manage your condition.
If you are carrying an ESA letter then yes. But it is always a good idea to inform your airline provider prior about the date and other details. With an ESA letter you don't have to pay any extra fees.
You can get an ESA letter for $89 or get a 2-in-1 recommendation that covers both housing & travel for $119.
By law, a landlord has to make accomodation for you in a no-pet housing co-op if you have an ESA letter. But remember, if your ESA causes any damage or loss, you will be liable for it.
To have a legitimate ESA, you will need to have a letter from a licensed professional that states your requirement for an emotional support animal. If you have a mental disability that your pet is emotionally supporting you with, then they definitely qualify to be an ESA.
You Are Covered by Our Money Back Guarantee
If for any reason you are not completely satisfied with your purchase, simply call us at 1-877-216-3688 or email us at steadycaremc@gmail.com to obtain a full refund.
You can verify our doctors license at the Medical Board of California website here: www.breeze.ca.gov
Licence Number: 138744, 53253
Our Happy Clients
Some More Love
Rao F.
Jacqueline N.
Aylin W.
30 000 Happy Customers
Across the US