Manage Mental Conditions with an Emotional Support Animal Letter
Relieve anxiety
A pet in your life can be the ultimate companion. Walks with him can help in the treatment of your social anxiety. They make you calmer and happier.
Manage PTSD
Pets have this innate capability in them that makes them effective stress relievers. Spending time with them, petting them can actually help in dealing with your post-traumatic disorders.
Fight Depression
Never feel lonely with a pet around you. Play with him and experience the happiness you always longed for. He will fight the depression for you.
How does an ESA letter work and how does it help?
We Make It Easy
Get started now. The entire process can be done online or from your phone.
START WITH FILLING OUT A SIMPLE FORM
Check-in to our online ESA clinic. Fill out a simple form with your medical details.
01
SEE A MENTAL HEALTH PROFESSIONAL ONLINE
Get evaluated by a licensed therapist via video chat/telemedicine. Have Face-to-Face consultation from anywhere.
02
03
QUALIFY FOR A RECOMMENDATION
Our mental health professional will then assess if you qualify for an Emotional Support Animal letter.
04
GET YOUR ESA LETTER
Receive your ESA letter via email in just 1 hour and hard copy via mail later. Our letters are accepted in all 50 states.
Why we're the best online ESA clinic available
$22
Advertised Price
$98
Actual Cost

Same Day Rush Delivery
In 2-48 Hours

Lowest Price Guarantee

Address Check
No Real Address
(PO Box Address)

Average Rating
2/5 View

(Reviews Say Scam)

24/7 Support
$89.99
Advertised Price
$89.99
Actual Cost

Same Day Rush Delivery
In 1 Hour

Lowest Price Guarantee

Address Check
Real Medical Office
(Est 2001)

Average Rating
4.8/5 View

24/7 Support

$149
Advertised Price
$199
Actual Cost
(2-in-1 Letter)
Same Day Rush Delivery
In 4 Hours
($30 Extra)

Lowest Price Guarantee

Address Check

Average Rating
4.7/5 View

24/7 Support

Serving the community for 18 years
Most online ESA clinics dont even provide you a real physical address. They also play games with you on price.
We are a real clinic with upfront, transparent pricing, and real verified reviews. Make sure you choose a clinic you can trust.
Our Mission & Vision
Providing The Care You Deserve
For 18 Years
Our Mission
We recognize that our nation is facing a mental health crisis. Our mission is to help patients alleviate suffering, recover from their mental illnesses, and maximize the therapeutic benefits of support animals. We believe that animal therapy works better than pharmaceuticals when it comes to psychological disorders, stress, and other mental health issues.
Vision
Our vision is simple but clear - to be the nation's most trusted source for obtaining an ESA letter online. We believe telemedicine is here to stay and we want to use it to fully expand access to care. Everyone should be able to access a medical health professional easily. By combining our expertise with technology, we are on the road to making this possible.
Safety
Guaranteed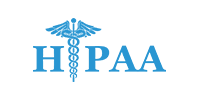 Why an ESA letter from myESADoctor.com?
Make the most out of your ESA Evaluation
LEGAL
Our mental health professionals recommend 100% genuine Emotional Support Animal letters in accordance with federal laws allowing patients access to air travel & housing with their pet.
SECURE
You never need to worry about privacy with us as all your data is private and secure in compliance with HIPAA guidelines.
HOUSING
Average pet fees range from $200 – $500, and pet deposits average $200 or more. By ESA laws, a landlord can't charge this if you have an ESA letter for housing.
FLYING
With an ESA recommendation, you pay nothing extra when flying domestic and your pet also sits with you. Save an average of $125 per flight with an ESA letter alone.
AFFORDABLE
For only $89.99 a year, you get to live and fly with your pet at no extra cost. We have made the process simple and affordable.
CONVENIENT
You can easily get an Emotional Support Animal letter from the comfort of your home. The online process is streamlined to be simple and quick.
How Pets Provide Emotional Support
Companionship
Where loneliness and isolation can trigger symptoms of mental conditions like depression and stress, having a companion with you can help prevent these conditions and add more years in your life.
Exercise
Having a pet means you will have to exercise. They make you fitter and healthier. Take a walk or have a game of ball with them, exercise will fit into your routine without your knowledge.
Social Behavior
Pets help you meet people. Emotional support animals can manage your social anxiety and act as your social lubricant. A walk with your pet will help you talk with other pet owners.
Vitality
Stop the aging by having a pet in your life. They can help you overcome the barriers associated with the growing age. They exhibit positive energies and make you feel better and younger.
Frequently Asked Questions
Because you can always have one more question
If you're like many other pet owners suffering from stress, anxiety, or other mental health conditions wondering how to get an emotional support animal letter, you'd be surprised to learn the process is convenient and easy.
Our mental health therapists have simplified the process to a easy 3-step procedure for you to get your ESA online.
Check-in and fill out the pre-qualfication question.
Speak with our mental health professionals via telemedicine.
Receive your ESA letter online via email. A hard embossed copy will be sent by regular mail same day.
A legal and legitimate emotional support animal letter means it is current within 1 year and written by a physician or mental health professional at MyESADoctor.com.
Note: You do not need to enter any type of dog registry; the ESA letter is all you need.
As long as you have a qualifying condition, you can get an ESA letter today after speaking to our mental health professionals.
Though there are many ESA dog registry services online, the truth is no registration is required. Your landlord or airline only requires the emotional support dog letter from our doctor. Be careful with such dog registries as many are charging you for something you don't actually need.
A landlord cannot deny an emotional support animal housing letter just because they don't allow pets, and they cannot evict you for this reason either.
The Fair Housing act specific states that landlords cannot discriminate based on mental health disabilities. As long as the emotional support animal letter for housing is current within 1 year and up to legal standard, you and your pet are fully protected. ESA Letters for housing from MyESADoctor.com are written by certified physicians or mental health professionals and will provide you all of the legal benefits.
ESA letter requirements are fairly simple: If your pet is providing you with companionship and emotional support then yes they are considered to be an ESA. If you have a mental disability that your pet is emotionally supporting you with, then they definitely qualify to be an ESA.
For flying, many airlines only accept dogs and cats as emotional support animals.
However, for housing purposes the requirements are less strict and many kinds of animals will qualify – including lizards, rodents, birds, etc.
If you are not sure whether or not your pet will qualify as an emotional support animal, simply fill out the pre-qualification form and speak to our mental health professionals today.
If you are carrying an ESA letter then yes. But it is always a good idea to inform your airline provider prior about the date and other details. With an legal emotional support letter you don't have to pay any extra fees and your pet can sit at your feet.
Please note that airlines only accept dogs and cats as ESAs.
You can get an Emotional Support Animal letter for $89.99 or get a 2-in-1 ESA letter that covers both housing & travel for $119.99.
Our mental health therapists see patients from 9am to 10pm PST 7 days a week, 365 days a year. We work hard to make it easy and convenient for you to get an esa letter online.
By law, a landlord has to make accomodation for you in a no-pet housing co-op if you have an ESA letter. But remember, if your ESA causes any damage or loss, you will be liable for it.
You Are Covered by Our Money Back Guarantee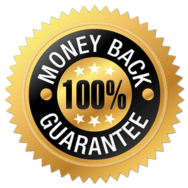 If for any reason you are not completely satisfied with your ESA letter from us, simply contact us within 7 days at 1-866-360-5652 or email us at hello@myesadoctor.com to obtain a full refund.
Note: Your ESA does not need to be entered in any dog registry – most dog registries are scams.
We offer lowest price guarantee and match all our advertised prices on emotional support letters.
You can verify our license at the Medical Board of California website here: www.breeze.ca.gov
Licence Number: 138744, 53253
Our Happy Clients
Some More Love
Rao F.
Jacqueline N.
Aylin W.
Our Clinic
Real Mental Health Professionals – Real Clinic
Most of our competitors are just a network of doctors working from home with no quality oversight. Speak to a real mental health professional working from a real clinic – choose a clinic you can trust. Come visit our medical clinic in person if you like, but it's not necessary!
Serving the community for over 18 years
We began as a local private practice in Santa Ana, CA. We love serving our community – genuine care for our patients is what our clinic is built upon. Since 2001 we have been a trusted provider for our local patients. Thanks to telemedicine laws we can now expand our services online. We've been managing a clinic successfully for 18 years with 1000s of verified reviews for a reason.
Get Your Free Pre-Qualification
Join 30,000 Happy Pet Owners!
Across the United States